CHE

is an independent specialist company covering all aspects of coordinate measuring machine support and service for a broad base of customers be it small engineering workshops or large automotive/aerospace and pharmaceutical manufacturers UK & worldwide. We pride ourselves on our reactive and personal service throughout our day to day business and have many customers supported for over 30 years.
---
CHE Metrology Limited are UKAS accredited to:
ISO/IEC 17025: 2005 – Calibration Laboratory
ISO 10360-2:2009 ) – GPS Acceptance and reverification tests for CMM's
ISO 10360-2:2001 ) used for measuring linear dimensions
ISO 10360-5:2010 (Part 5) – CMM's using single contact probing systems
We have a vast selection of calibration equipment including:
Step Gauges (up to 1540mm)
Long Series Gauge Blocks (up to 1000mm)
Ball Bar Kits & Renishaw Machine checking Gauge
Renishaw Laser Interferometer
Precision Test Spheres
High accuracy temperature monitoring equipment.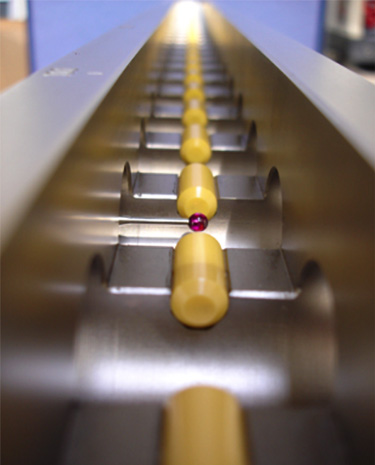 We support most makes of CMM's and having some of the longest gauges in the UK can normally satisfy the ISO10360-2 longest diagonal requirements without any problems; whether it be a Bridge CMM, Horizontal arm or Portable arm (non cartesian).
We are specialists in coordinate measuring machine overhaul, relocation and retrofits.
Legacy system support is a strong point for us and we carry a vast selection of legacy parts, some refurbished second user parts, newly sourced or manufactured by and for CHE. Alongside the legacy support, we also offer full support for Renishaw products including probing equipment, styli and CMM controllers.
We have full support for 'Aberlink Innovative Metrology' software to retrofit any make of CMM. See retrofit section.
We are a Business Partner to 'Carl Zeiss Industrial Metrology' and can offer Hardware/Software retrofits to 'Non-Zeiss' CMM's. See retrofit section.